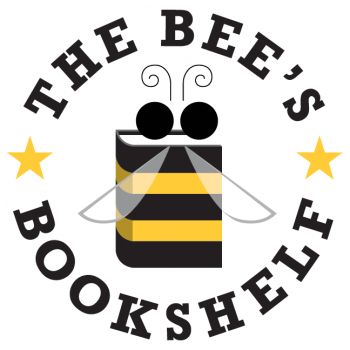 Join the official book club of the Spelling Bee
The Bee's Bookshelf is a place to explore the connection between stories and spelling, and to celebrate your favorite books with friends. Each month, subscribers receive an email with the monthly selection, a spelling list with words from the book and fun extras like bookmarks.
This Month's Book
The Bookshop Girl
By Sylvia Bishop
The Joneses have just won the Great Montgomery Book Emporium in a contest, and it's every booklover's dream! The pull of a lever calls forth a room full of marvelous wonders ― from the Room of Woodland Tales with its squirrels and mice, to the rocket ship in the Room of Space Adventures and the aquarium ceiling in the Room of Ocean Tales.
But there is more to the Emporium than its thousands of books in extravagant displays. In fact, the previous owner is hiding something that could destroy absolutely everything for the Joneses.
Property Jones has a whopper of a secret too ― and it might just be the key to saving her family and their bookshop from the clutches of a nasty villain.
About the Author
SYLVIA BISHOP spent her entire childhood reading fiction, dreaming up stories and pretending. She then tried very hard to get to grips with the real world by studying politics and going into social science research. Now, Sylvia lives in London where she's returned to writing her stories, preferably by lamplight with tea.
Read a special message from Sylvia about the stories you can discover inside of words!